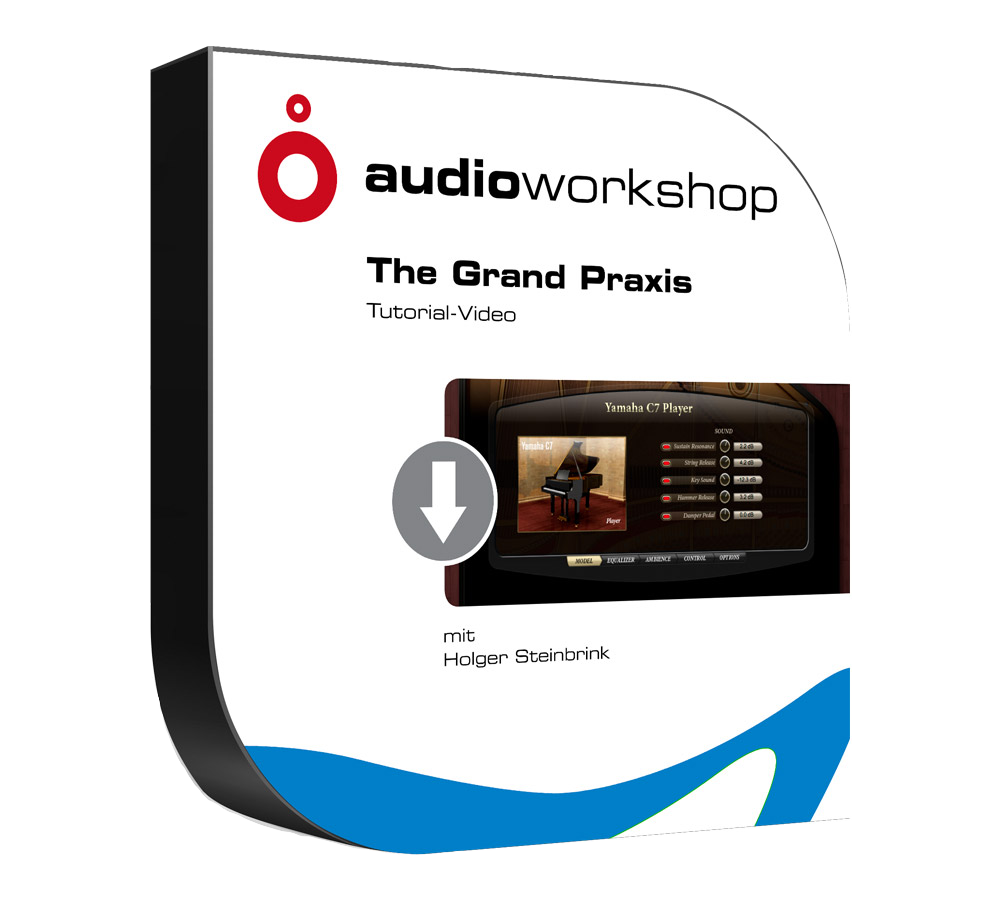 Laufzeit: 1 h 35 min
Kapitelanzahl: 15
Auflösung: 1920 x 1080 Pixel (Full HD)
Für PC, Mac & iPad sowie Tablets
Erhältlich als Download (ca. 250 MB)
The Grand Praxis Tutorial-Video
The Grand Praxis bietet eine umfangreiche Schulung zu Steinbergs virtuellem Piano-Instrument. Dozent Holger Steinbrink erklärt Ihnen, wie Sie dieses Klavier bedienen und für Ihre Musikproduktionen nutzen können - praxisnah und kurzweilig.
Neben allen Bedienfunktionen wie den zwei Ambience-Effektmodulen, der Velocity-Anpassung und den vielen Tuning-Möglichkeiten erfahren Sie alles über die fünf enthaltenen Piano-Modelle.
The Grand Praxis ist für alle Anwender des The Grand 3 VST3/VST2/AU-Instruments geeignet - unabhängig vom verwendeten Sequenzer (The Grand 3 ist auch Bestandteil von Steinbergs Absolute Instruments). 
Aus dem Inhalt:
Alle Piano-Modelle im Überblick
Einsatz der Pedale
Alle Bedienparameter im Detail
Tuning & Velocity-Anpassung
Ambience & Equalizer
Alles zur Standalone-Version
Autor Holger Steinbrink hat als professioneller Sounddesigner mit fast 25 Jahren Berufserfahrung unzählige Sounds für zahlreiche Synthesizer (u.a. Waldorf, Steinberg, FXpansion) erstellt, darunter natürlich auch für den Retrologue, und besitzt jahrelange Erfahrung als zertifizierter Fachdozent.